Turn heads in our 'RUNNER' technical running vest in hot pink! 
Running means different things to us all. Headspace, time with mates or on our own, feeling fitter, being stronger, more able to cope with the day. And the simple truth is that if you run, no matter how far or fast, you are a runner. Full Stop. 
So this vest is dedicated to all the women who say 'Yes, I run but... * (Insert as applicable - *Not very far, I'm slow, I'm always last, I'm rubbish'). Ladies, you ARE a Runner. Full Stop.
The technical bit:
Textured quick drying fabric
UPF30+ UPV Protection
WRAP Certified
Machine Wash
* the Racer Back style is available up to size 14 and Tank Top style for all larger sizes. It is made from 100% polyester.
We know sizing is one of your big concerns when it comes to clothing, especially when you're buying online, so hopefully the following guide will help you get your perfect fit, or the perfect fit for your partner/friend.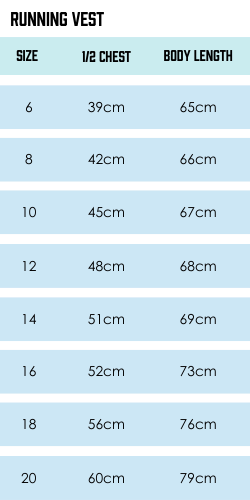 Measuring
Here's how to measure to check you're getting the perfect fit for you: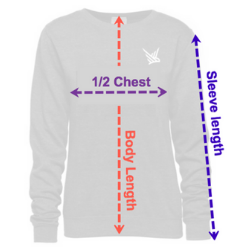 1/2 Chest - from armpit to armpit, not around chest
Body Length - From neck hem at back of item to lower hem